Recycle your devices to help our 501(c)(3) nonprofit partner Operation Gratitude support U.S. service members & first responders worldwide. Operation Gratitude has lifted the spirits of millions of deployed troops, veterans, military families, first responders, and healthcare heroes by going a step beyond saying "thank you for your service" and providing tangible expressions of gratitude in the form of care packages filled with items donated by grateful Americans & businesses. SmartphoneRecycling.com has served as Operation Gratitude's recycling partner since 2004, helping raise over $500,000 for the cause.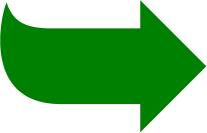 Recycle 10 to 10,000 Devices in 3 Simple Steps:
Print free FedEx Shipping Labels online or Request a free Recycling Kit.
Ship us your devices for free. We accept smartphones, cell phones & tablets of all types, ages, and conditions, including damaged & locked devices.
The recycling proceeds from your shipment will benefit our 501(c)(3) nonprofit partner Operation Gratitude. You will receive an itemized certificate of recycling detailing your shipment content & proceeds.