SmartphoneRecycling.com provides a secure and environmentally necessary recycling program for lost & founds nationwide. Thousands of lost & founds use our program to securely recycle unclaimed smartphones, cell phones & tablets and get paid top dollar for these devices. If lost & found devices are disposed of without proper data erasure, you run the risk of publicly exposing your guests' sensitive and confidential data. Our Certified Data Erasure option gives your customers the security they deserve.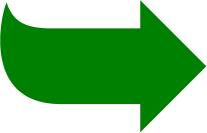 Recycle 10 to 10,000 Devices in Three Easy Steps:
Print free FedEx Shipping Labels or Request a free Recycling Kit.
Ship us your devices for free using our FedEx prepaid labels.
Get paid up to $400 per smartphone and tablet. We also pay great prices for damaged, broken & locked devices, and we pay for all cell phones. Learn more
Donation Option: Recycle your devices to support our troops. Learn more