Recycle Smartphones, Cell Phones & iPads in Bulk
SmartphoneRecycling.com is a leading bulk smartphones recycling program in the U.S. with over 10 million devices recycled since 2002. Thousands of businesses, lost & founds, police departments, nonprofits, schools and government agencies have earned tens of millions of dollars through our program.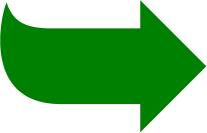 Recycle 10 to 10,000 Phones in 3 Easy Steps:
Print free FedEx Shipping Labels or Request a free Recycling Kit.
Ship us your devices for free using our FedEx prepaid labels.
Get paid up to $400 per smartphone and tablet. We also pay great prices for damaged, broken & locked devices, and we pay for all cell phones. Learn more
Donation Option: Recycle your devices to support our troops. Learn more