RECYCLE SMARTPHONES, Cell PHones & Tablets to SUPPORT OUR TROOPS
Help Operation Gratitude in their mission to send care packages to U.S. service members worldwide.
SmartphoneRecycling.com will contribute up to $200 to Operation Gratitude for each donated device.
Shipping Instructions for 1 – 10 Devices

Cancel any operator service and turn off the power.
If your device does not have an internal battery, please attach the battery. Feel free to include your charger.
Please wrap your devices to protect during shipment (use bubble wrap or paper).
Pack your devices in the smallest possible padded envelope or box.
If you would like a donation receipt for tax purposes, please click here, print the form & follow the simple instructions, and include in your shipping box or envelope. We will mail back your donation receipt once we receive your shipment.
6.
Please ship your items to:
Operation Gratitude
c/o GRC Wireless
3918 N. 29th Ave
Hollywood, FL 33020

Thank you very much for paying the postage to donate your phones. Helping us reduce postage generates more funds for our charitable efforts.
Note: If you are recycling an iPhone, please turn off "Find My iPhone". Go to Settings > iCloud > Turn off "Find My iPhone".
---

Shipping Suggestions:
USPS Postage Estimate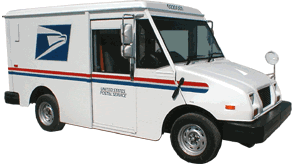 1 Phone: $3.00 (First Class Mail)
2 Phones: $4.00 (First Class Mail)
3 Phones: $7.00 (Priority Mail)
These rates are estimates for phone & battery only (no charger), shipped in a small envelope. For the most accurate postage rates, please visit your local post office or:
Please note: Postal regulations do not allow more than
3 batteries per package.